Yey! I think this is the most expensive christmas ever! Lol but i got everybody what they wanted so im pretty happy bout that and i also got what i wanted :) i got a bose speaker coz i left mine back home so bf bought me another one, a smaller one actually and much more portable, i was contemplating if ill get the ps3 instead but i got a sign that i should get the bose first, its the last box they have so i was like, u know what ill get the ps3 next time :) all in all it's a good day everybody had fun. Got kuya mike the biggest patron ever!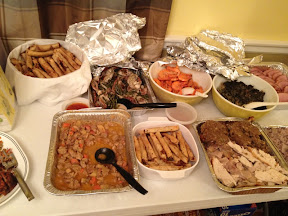 Then we went to ate beng's party too! I saw my kuya rodney and pretty bella oh my she's sooo big now!!!
We also played drinking games at kuya mike, the what the f*ck game it was fun until everybody's starting to get real tipsy from all the shots!
Then we went home and opened our gifts,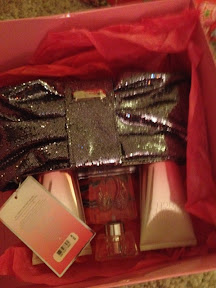 -
We got ate mhel the keurig coffee maker, lol she was soo excited to use it.
Then i also got bheb some tints for his car, :)
Anyway i had a great christmas and hopefully new year will bring
More fun and more blessings!!
Posted using BlogPress from my iPhone