Oh my started the day shopping for christmas gifts! Too many people no parking available n its freezing outside but i was able to shop enough need to go back wednesday to complete our list!
On the other note, We had our christmas party yesterday with my co workers n of course its sooo fun!! We all had a great time. Russian food and lots of booze!!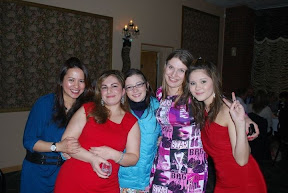 Then afterwards me n jose went to chelsea's house to play beer pong and take note i beat jose's ass which is a great achievement for me lol! I had a great time !
- Posted using BlogPress from my iPhone