Nyaha! Too late my plate was empty already when i took the pic! Oh well food is good in this place it's like mexican version of subway... Food is fresh ;) my bheb and i had dinner since we never really get to eat out recently coz we're trying to save money and im basically broke! Thanks to my soooo expensive car starter @_@ but i love it, i love how my car is soo warm and comfortable especially during morning time when im leaving for work!
I had a short day at work! 8hrs and it was good too not too stressed out which scares me for tom @_@ lol it gets so stressful in some pods oh well last day so it should be quiet *wishing*
Reminded me of the other day when i was on the same pod, my whole morning was quiet and calm then in the afternoon one patient crashed with bp of 69/50 unresponsive opened the saline bag gave around 300 still no response i was just shaking all over then i can hear secretions in her throat so scared she will aspirate i grabbed the suction by then patient became responsive after maybe 800cc of saline. Oh well what a day!
Anyway its a good day overall no complaints! And oh i just love being able to blog more often!! :)
Hahah bheb sleeping already! Knocked out <3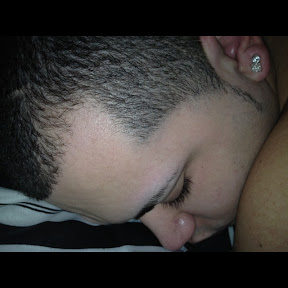 Posted using BlogPress from my iPhone